Welcome to AfroScne!
A new music channel dedicated to AfroPop, Amapiano, AfroTech, African HipHop and more..
Now part of the DNKYBongs TV Network, is AfroScne a one-stop shop for all Afrobeats, African Hip-Hop, AfroTech, Amapiano, and Afro-Pop hits! Bringing brand new artists with me you've never heard of and your personal faves. With a new look and a new attitude, we're shaking asses and taking names! Tune in often to check for the artists and see what's new!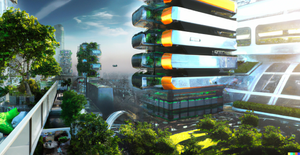 Summa Sizzlas Vol: 1
Barz-2-singles Winners!
This is like one of those Afro-pop high school crush songs where they dedicate a song to the person they love or are in serious LIKE with. LOL! Nicely done.
Rebbel Ashes is an artist from Ghana who lives in Belgium. His new album has been doing very well and he is on a world tour and taking on every city with a ferociousness you just have to witness. His album is a mixture of dancehall and Afrobeats, sprinkled with some traditional sounds. The album is very tasteful and has a lot of good hits on it with the potential to crossover. 
New Singles to drop
Ebay-9Ja is from Nigeria and has a huge amount of really dope music. With everything from Afrobeats to Reggae he really covers a lot of ground. Check out his hit single ileke! available on all platforms! Ask for this BANGER on your local Radio station! He's just getting started. Get ready!